The Difference begins where the sky is blue, the

shines bright, and the conditions are perfect for growing the world's finest

's. For over 25 years,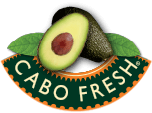 has been working to bring you the best quality ingredients and the boldest flavors.
Our guacamole is only made from

%

-picked, ethically sourced Hass Avocados. From

to table, Cabo Fresh has been a leader in the global

community for years. We know you care deeply about your guac, that's why the Cabo Fresh difference can be tasted in each cup, scoop, and bite.
Tell me more
When you taste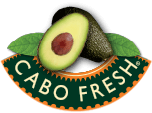 , you're not only tasting the superior ingredients from the ripest crops. You're tasting a commitment to quality and craftsmanship. From introducing the first ever organic guacamole in the

pioneering new pressing techniques that maximize food safety as well as flavor; Cabo Fresh sets the

standard for quality, care, and flavor.
At Cabo Fresh, we know that guacamole

-ers represent a diverse

community. From casual enjoyers to health-conscious consumers; Cabo Fresh has a flavor to suit every palette and lifestyle. As these tastes continue to evolve, Cabo Fresh remains committed to developing bold new flavors to complement our existing lineup of wholesome, delicious guacamoles.
Tell me more
If you

authentic, chunky, great-tasting

our flavors will become your new favorites.
Bite into Cabo and taste the superior craftsmanship, care, and commitment that goes into every bite. We invite you to taste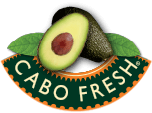 and join us as being part of the

-ripe standard in great guacamole.