May 15, 2018
Easy Open Faced Guacamole Egg Salad Sandwich
If you love a good egg salad sandwich you will love this version made with our creamy Organic Guacamole. Lunch is served!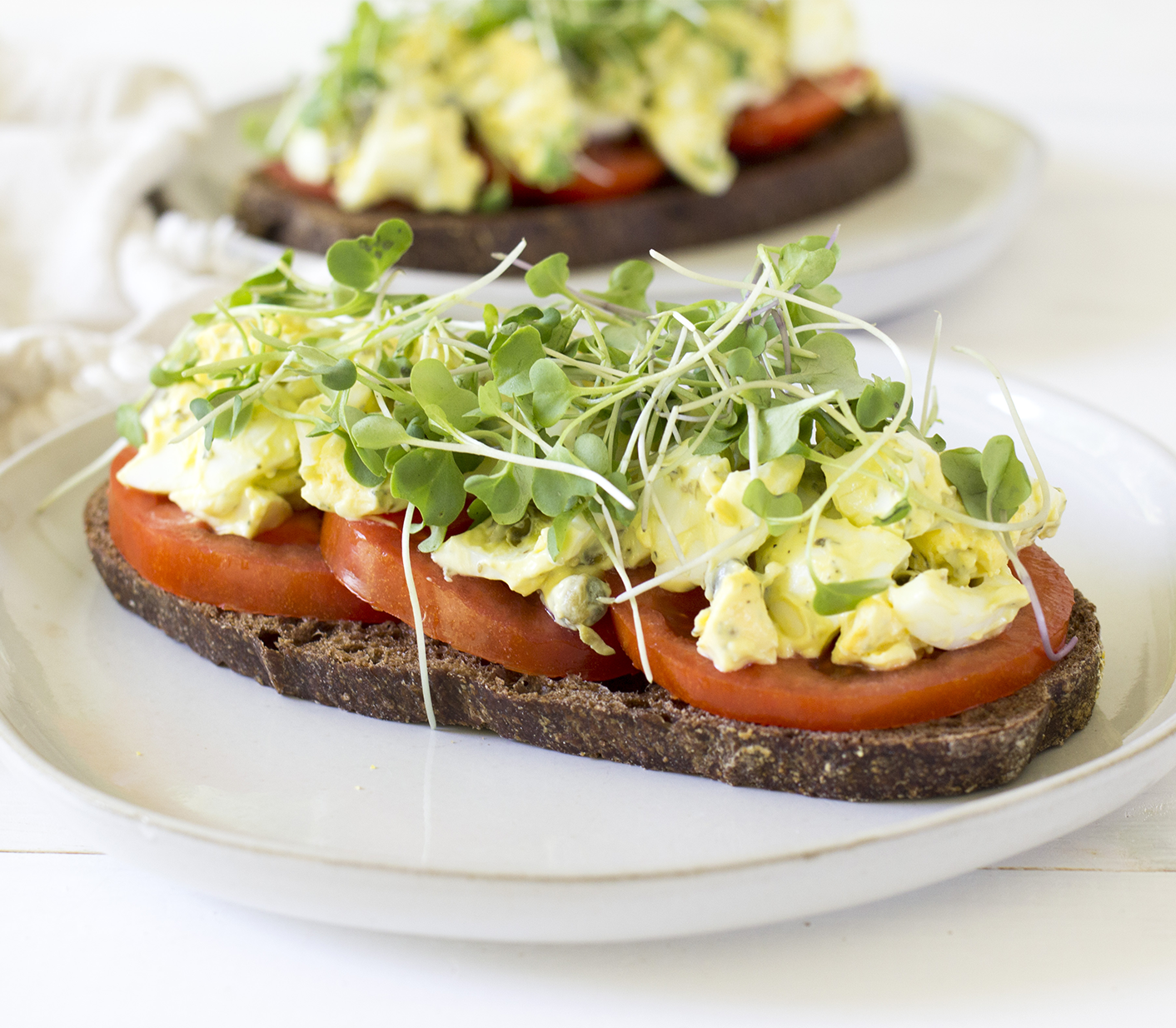 Ingredients
Add these items to your shopping list:
6 hard boiled eggs, chopped
1 tablespoon mayonnaise
1 tablespoon Cabo Fresh Organic Guacamole
1/2 teaspoon dried dill
salt and pepper to taste
sprouts or micro greens
1 large tomato sliced
two slices pumpernickel bread
Directions
In a bowl combine chopped eggs, mayonnaise, guacamole, dill, and capers.
Stir well to combine and taste. Season with salt and pepper to taste.
Top each bread slice with tomato, egg salad and sprouts.