May 14, 2018
Easy Guacamole Deviled Eggs
Creamy guacamole deviled eggs are packed with flavor and a fun twist on a classic crowd-pleasing appetizer.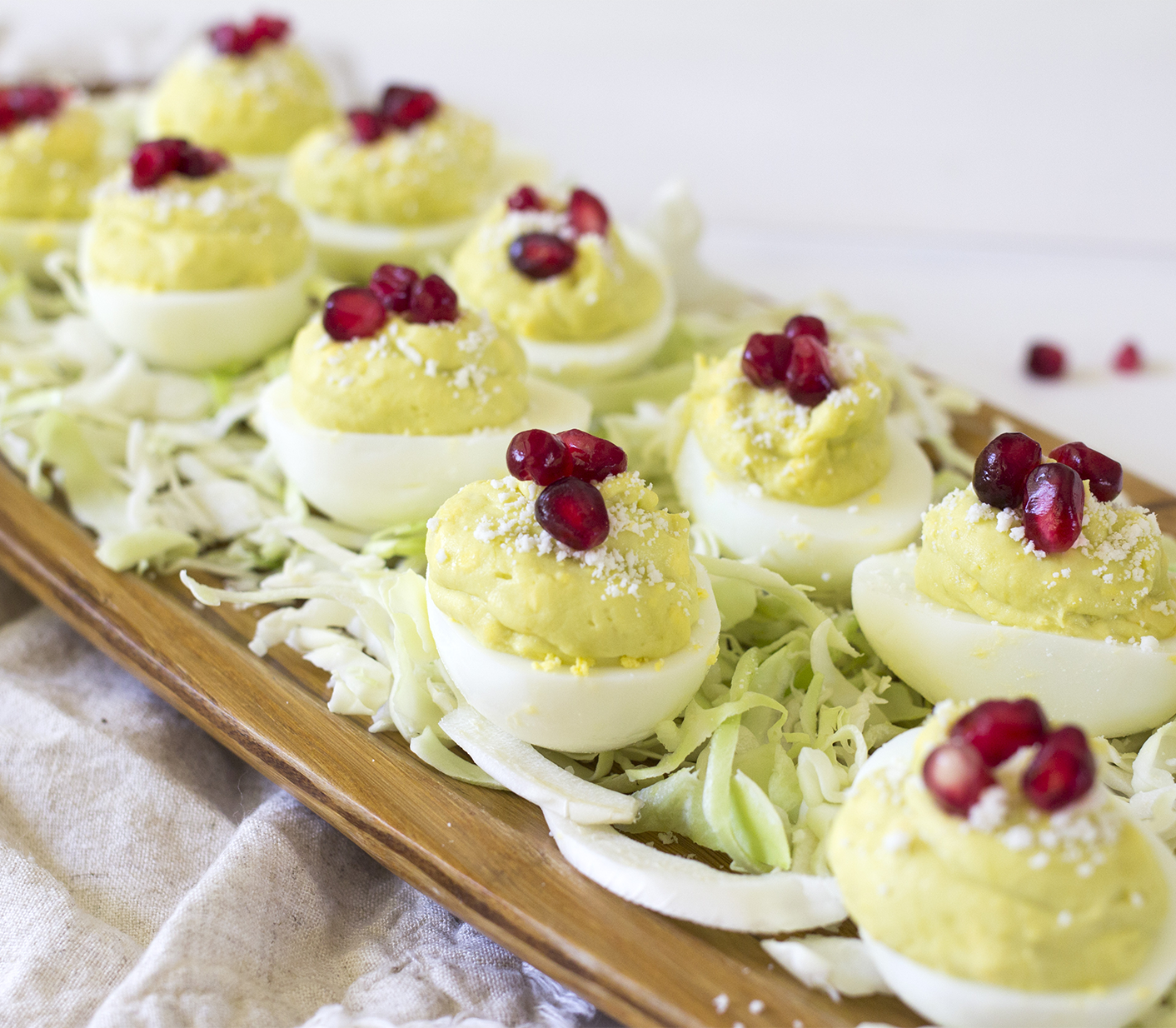 Ingredients
Add these items to your next shopping list:
12 large eggs
1/4 cup Cabo Fresh Authentic Guacamole
1/4 cup + 1 tablespoon mayonnaise
salt and pepper to taste
Cotija cheese, for garnish
pomegranate seeds, for garnish
Directions
Place eggs in a large saucepan and cover with cold water. Bring to a rolling boil. Remove pan from heat and cover with a lid. Let stand for 13 minutes. Drain, and run eggs under cold water to cool them.
Carefully peel eggs once they are cool enough to handle. Cut in half lengthwise with a sharp knife and scoop yolks out into a bow.
To the egg yolks add guacamole and mayonnaise and mix with a fork until creamy. Season to taste with salt and pepper.
Fill a small ziplock baggie with egg filling and cut off one corner. Squeeze mixture back into egg white to fill. Top with cotija cheese and a few pomegranate seeds.
TIP: Serve deviled eggs on a bed of shredded cabbage to keep eggs from moving around on the platter!